LG is all set to unveil a handful of devices at CES 2016 in January. The company has already announced that it will be introducing the Tone+ 2016 Bluetooth stereo headset at the show. Now the brand has announced that it will be unveiling the new IoT SmartThinQ Hub speaker next month.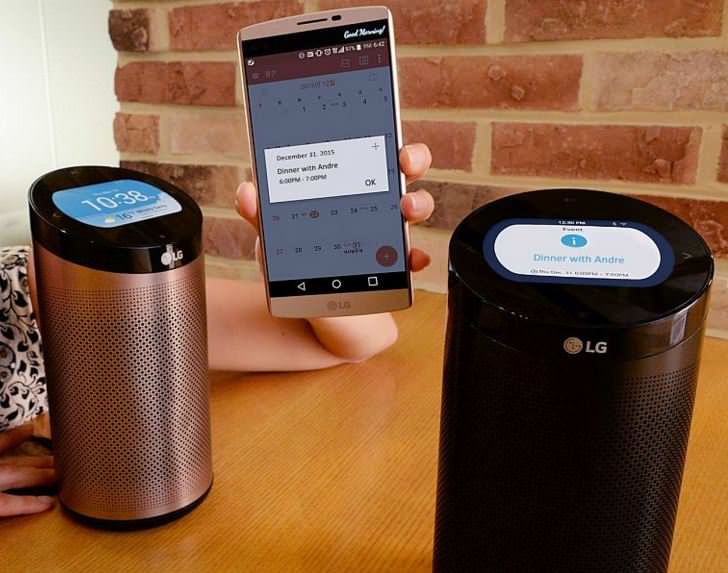 The LG SmartThinQ Hub is a Bluetooth-enabled speaker that also lets you control your home appliances. The device comes with a 3.5-inch LCD display, which displays reminders from connected calendars. It can connect to a smartphone app to communicate with smart home appliances. It can be used to control washing machines, refrigerators, ovens, robotic vacuum cleaners, and air conditioners, among others.
As per the brand, the SmartThinQ Hub works as a central LG smart home hub by gathering details from smart appliances and from conventional devices connected to its sensors using Wi-Fi, Zigbee and Bluetooth. The device is compatible with devices from other manufacturers which support the AllJoyn Alliance open source framework. It can stream music from radio stations via iHeartRadio or via connected smartphones and tablets over Bluetooth.
The LG SmartThinQ Hub Bluetooth speaker will be available in Champagne Gold and Black variants. We will have more details regarding its price and availability early next month, so stay tuned.