Mio Global has made its Indian debut with the launch of its entire range of fitness wearables. The brand has launched the Mio Fuse, Mio Link and Mio Velo fitness trackers, and the Mio Alpha 2 smartwatch. All of the brand's wearables are equipped with heart rate sensors, and are water resistant.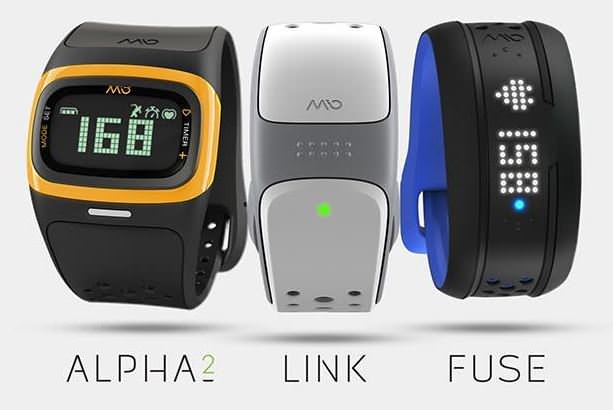 The Mio Fuse comes with an LED Matrix display, and can track all-day activity including steps walked, distance covered and calories burnt. The device can store up to two weeks of daily workout details, features Bluetooth 4.0 and ANT+ transmission for mobile apps and sport devices, and comes with a five-colour LED and vibration alerts to indicate heart rate zone.
The Alpha 2 smartwatch features a Mineral Glass LCD display, and offers LED and audio alerts for heart rate zones. It comes with countdown and repeat timers, and can store up to 25 hours of workout data. It misses out all-day activity tracking and ANT+ transmission, while the rest of its specs are similar to the Mio Fuse. The Mio Link and Velo are budget fitness trackers with LED displays. They connect to smartphones via Bluetooth, and offer ANT+ transmission to sport devices and mobile apps, but don't offer inbuilt memory.
Mio has partnered with Amazon to sell its devices in India. The Mio Fuse, Mio Link and Mio Velo wrist bands have been priced at Rs 11,499, Rs 6,599 and Rs 9,999 respectively. The Mio Alpha 2 smartwatch on the other hand is being offered for Rs 16,099.