Spider Designs has added a new audio accessory to its portfolio with the launch of the Tequila speakers in India. It is a portable speaker featuring Bluetooth 3.0 to connect wirelessly with mobile phones. The device comes with a built-in mic to let you answer calls directly through the speaker.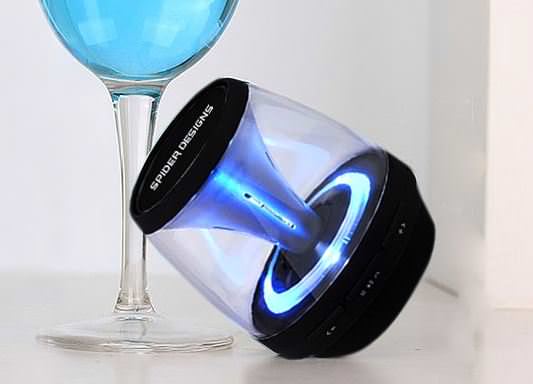 The Tequila speaker offers up to four days of standby time and up to 12 hours of talk time on the speaker phone. It offers universal compatibility with most Bluetooth 3.0-enabled devices. The device offers a working range of up to 33 feet, a 520mAh battery, a 3W speaker, and microSD card support as well.
It comes with changeable LED lights, and looks like a small lamp. The portable wireless audio accessory has been priced at Rs 1,899, and will be available across channels in the country.